THERE ARE MANY GOOD REASONS TO CHOOSE OUR COFFEE
Quality of our raw materials
The raw materials from all over the world are carefully selected so that only the best quality coffees are expertly blended according to our time-honoured family recipe.
Wood-fired roasting is a very long and delicate process and requires constant supervision by the master roaster; his experience and his skill make the entire procedure unique.
We believe in the value of crafted production. The care, attention and personal passion of our people contribute to making our coffee the best.
A brand that's built to last
Respect for family tradition is the secret of our success, year after year, month after month, roast after roast, since 1968.
Our representatives are not mere sales agents: they are your reliable and on-time reference point. Deliveries are made on a weekly basis to always offer a fresh product for a perfect espresso.
The aromatic characteristics of our coffee are particularly enhanced by top quality professional equipment. For the most accurate grinding and the best extraction, we choose only the best makes.
We guarantee the efficiency of our equipment thanks to the quick and competent assistance of our highly trained technicians, who are ready to offer service on-site or in our workshop.
Our offer would not be complete unless we provided the right tools for a great service. Therefore, we propose an elegant range of accessories to support the needs of bars and coffee shops, starting with the cups decorated with the unmistakable Demar Caffè trademark.
Don't miss coffee time! Contact your local agent in our Contact section!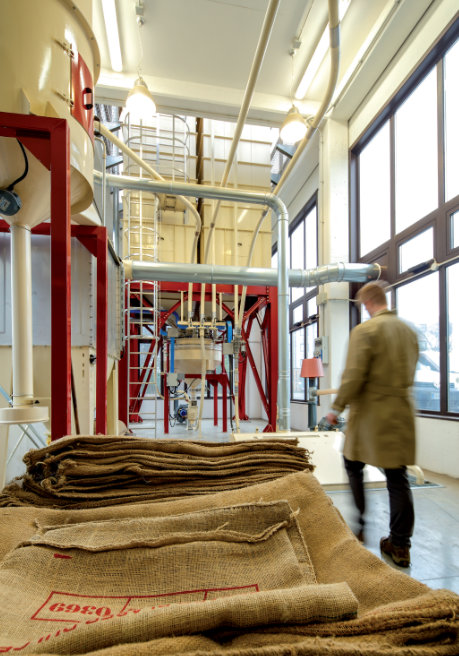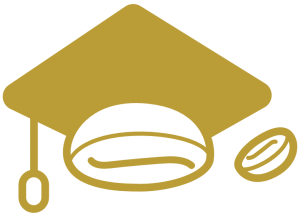 OUR COFFEE SCHOOL
We strive to offer the best blends, the best equipment and constant assistance, but this is not enough: our offer would not be complete without sharing with you the secret of preparing and serving a perfect espresso.
We want to provide comprehensive training to bars and coffee shops to ensure the best results in every cup, because we want each cup of Demar coffee to be an unforgettable experience.
Our courses
Our coffee-making courses are divided into three levels (basic, intermediate and advanced) according to the needs of the professionals they address.
The programmes are then tailored for you and will include a wide range of topics: from the basic rules for the preparation and the proper extraction of an espresso to Latte Art decorations. To complete the training, there is a guided tour of our coffee roasting factory, which takes you through the various production processes that transform green coffee beans into an excellent Demar espresso.
This is a great opportunity to:
• Learn to achieve a perfect coffee on every occasion
• Guarantee a high quality standard for your customers and increase sales
• Combine your offer with new, coffee-based drinks
• Amaze your customers every day with Latte Art
• Spread the culture of high quality coffee
For information and bookings:
[email protected]
tel. +39 0432 601277
GRINDING AND EXTRACTING COFFEE
FILTER HOLDER
AND STEAM WAND CLEANING
WATER SOFTENER
MAINTENANCE